Fiberglass pools combine the most modern technologies and sleekest designs to provide the most cost effective pool experience.
Fiberglass pools are individually customized and ordered to your color and finish specifications. The uniquely incorporate stairs, benches and deep end ledges into a one piece pool shell. Fiberglass pools offer carefree maintenance – with minimal maintenance, and no need for resurfacing like concrete pools, a fiberglass pool is the smart choice. The gel coat of a fiberglass pool is a smooth easy to clean surface that inhibits algae growth. Further, fiberglass insulates heat better than both concrete and vinyl pools.
All fiberglass pools offer a wide variety of features and benefits, including:
Great selection of shapes and sizes from 9' to 42'
Exceptional structural and waterproofing components
Controlled manufacturing process
Industry leading Limited Lifetime Structural and Surface warranty
Quickest to install
Lowest operating cost
Lowest R value ( R value = heat loss to surrounding soil )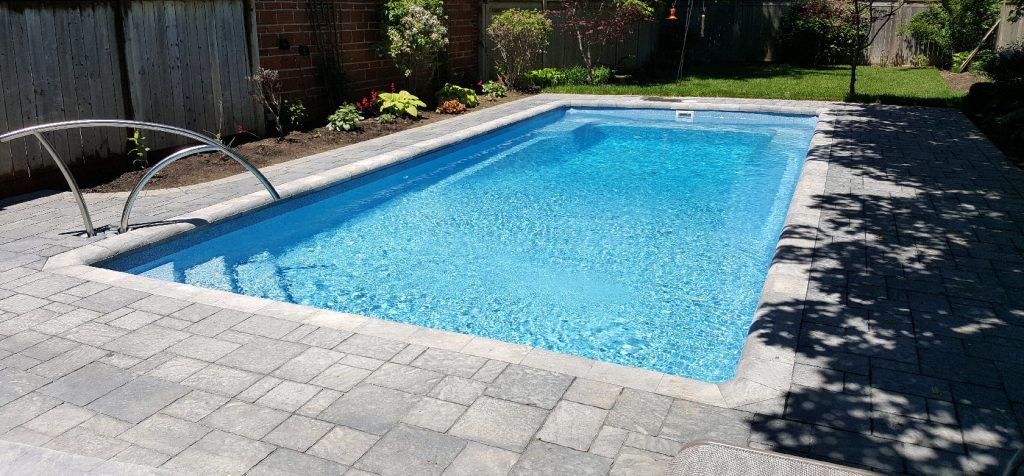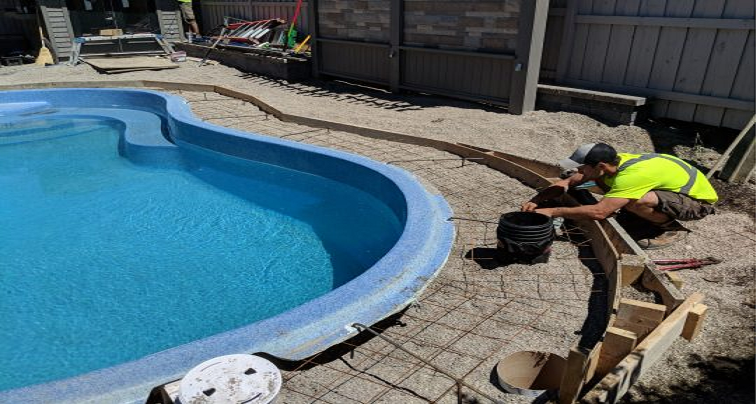 Viking Fiberglass Pools are available in 48 different styles and depths ranging from 3' to 8'6". Features include:
Modern Rectangular  (14 models )  – Popular clean line style used in modern design
Classic ( 5 models ) – Rectangular with curving ends
Custom  ( 6 models ) – soft curving lines and clean unique accents
Freeform ( 18 models )  –  unique curvaceous shapes with multiple ledges
Kidney ( 5 models ) – both ends curving with widened deep end
With a great selection of styles, shapes and colors we would be delighted to install one into any yard. We are sure that there's one that will suit you!